Thank you to the Latrobe Fund!
Placerville Arts Association is excited to announce that we have received a grant of $5,000 from a very generous donor, The Latrobe Fund. Our organization was awarded the grant to improve our audio visual capabilities for our meetings.

Read more >>
PAA National Mother Lode Art Exhibition
Nov. 3 - 29, 2020
(Click on image to open in full screen format)
Best of Show - "These are the Ties" by Denise Benitez-Gonzalez
Award of Excellence - "Solar Ruin" by Douglas Hunter
Award of Excellence - "Dusk in El Dorado" by Frances Morgan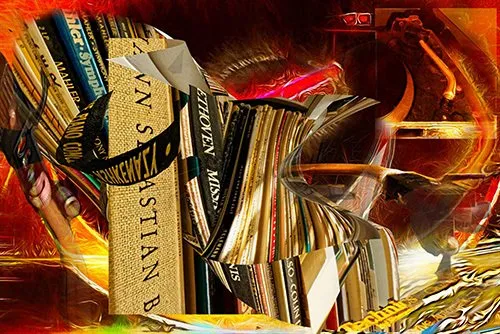 Award of Excellence - "Music in Waiting" by Rick Wise
Award of Merit - "Three Pintails" by Julie Frost
Award of Merit - Jennifer Blalack" Wheel of Fortune"
Award of Merit - "Slabs #3" by Jeremy Jordan
Honorable Mention - "The Walkers" by Janice Atwood Ramey
Honorable Mention - "Coastal Redwoods" by Marianne Woolsey
Honorable Mention - "Tribal Spirits" by Patricia Kelly
Honorable Mention - "Human Spirits" by Roberta Rousos
Honorable Mention - "Life on the Mekong" by Barbara Wells
Placerville Arts Assoc. Award - "City Nights" by Carrie Repking
Anita Wolff Award - "Dog on Crosswalk" by Kate Blue
WELCOME
​
Placerville Arts Association (PAA) promotes visual arts in the local community through art shows, exhibitions, art demonstrations, workshops and art oriented field trips.

Placerville Arts Association provides community outreach programs by offering yearly monetary grants to local school art programs.

Placerville Arts Association is the oldest non-profit art group in El Dorado County in continuous operation since the early 1960s.

The current membership includes both artists and patrons of the arts.
PAA
Monthly Meeting
Sunday, February 21
1:30 - 3:30 pm
Online Zoom Meeting
​
U.S. artist David Lobenberg and Nigerian painter Ibe Ananaba embarked on a unique watercolor portrait painting project. They share how they learned more than they could have imagined about process, how to capture unique expressions, and each other's culture.
February Challenge:
Bring a piece of your artwork to share. Theme is "Healing Love"
​
Zoom meeting details tba
​
____________
​
Membership Due Now
If you have not done so, now is the time to renew your membership. Memberships are yearly, from January to end of December.
​
____________
​
Community Outreach
Placerville Arts Association offers a yearly monetary award to the art departments of local schools in the area. To make a donation visit our donation page >>
​
____________